Professional Installation
Professional Installation
Professional floor installation is essential to the success of any business.
Welcome to All County Flooring!
We have decades of experience installing and maintaining flooring for various commercial properties, and we are prepared to take on any job, regardless of the scope of the project. Whether you are a facility Project Manager, Facility Director, or a M&O Director, you can trust us to get the job done right the first time. All County Flooring is proud of the long-term relationships we have formed with our customers over the years. If you are ready for a flooring assessment, consultation, or site measure, don't hesitate to reach out to us at your convenience!
Professional floor installation is essential to the success of any business. It provides a safe and attractive environment for customers and employees alike, and adds value to a business by increasing its curb appeal. In addition, high-quality commercial flooring can help improve indoor air quality, reduce noise levels, and improve overall comfort for everyone in the building. Investing in quality flooring is a great way to ensure that your business is well-maintained and attractive for years to come. Read below to learn more about our professional installation services.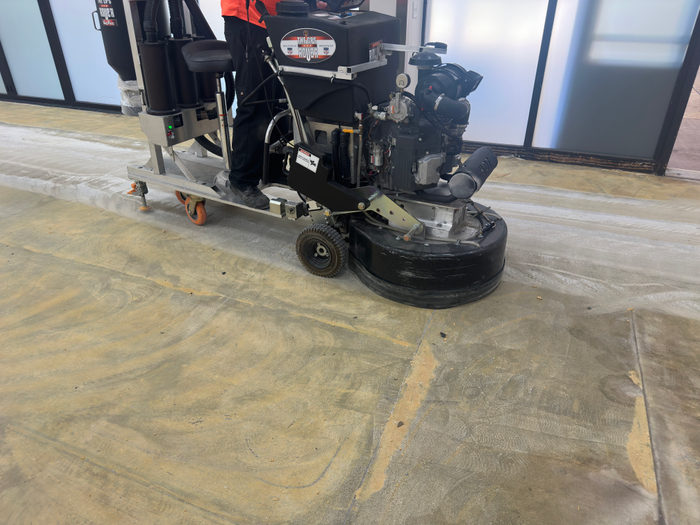 floor Preparation
The preparation of commercial concrete substrate or wood subfloor is an important part of any construction or remodeling project. Proper preparation ensures that the foundation of the project will be stable and secure. Floor preparation can include removing any existing materials, sanding, grinding, scraping and removing older adhesive, and floor contaminants. Floor preparation is essential to ensure that your new floor is properly installed.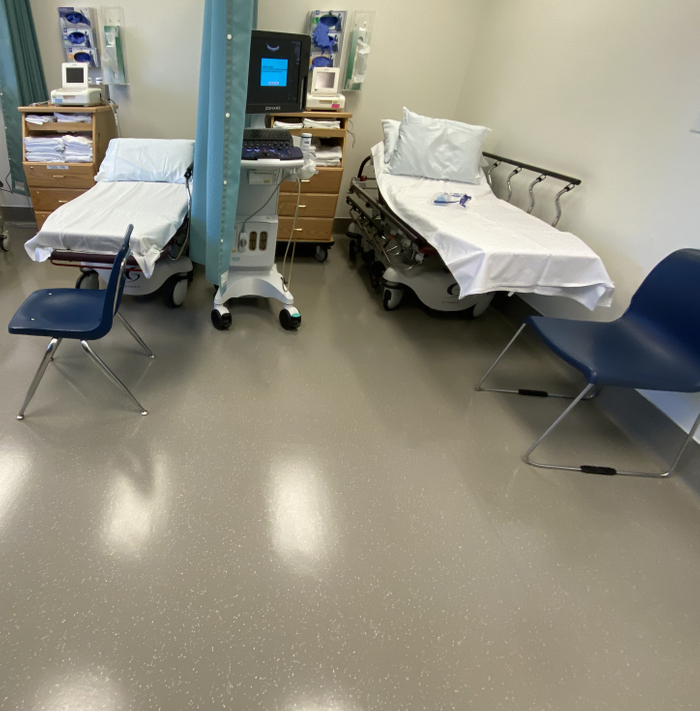 ACF workmanship
Our workmanship and quality, is best of class. A fully warranted professional installation is an excellent way to ensure the quality and longevity of your flooring. Our All County Flooring team will ensure your flooring is installed correctly by following installation guidelines and specifications. A proper installation when completed ensures that all manufactures warranties are valid. It provides extra peace of mind, knowing that you are covered in the case of any failures or issues. Whether you are tackling a small office space or large industrial facility, knowing you have a fully warranted installation can provide the assurance you need.
What You Can Expect
Professional flooring installation can be expected to provide an efficient, high-quality job that leaves you with a finished product that looks beautiful and will last for many years. An ACF specialist will discuss the best flooring options for your business and budget, then work quickly and carefully to install the new flooring. They will use the highest quality materials and techniques to ensure a perfect fit and finish, and will be available to answer any questions you might have during the process.
When you choose to work with All County Flooring, you can expect your best of class service and installation. If you're interested in learning more, contact us today!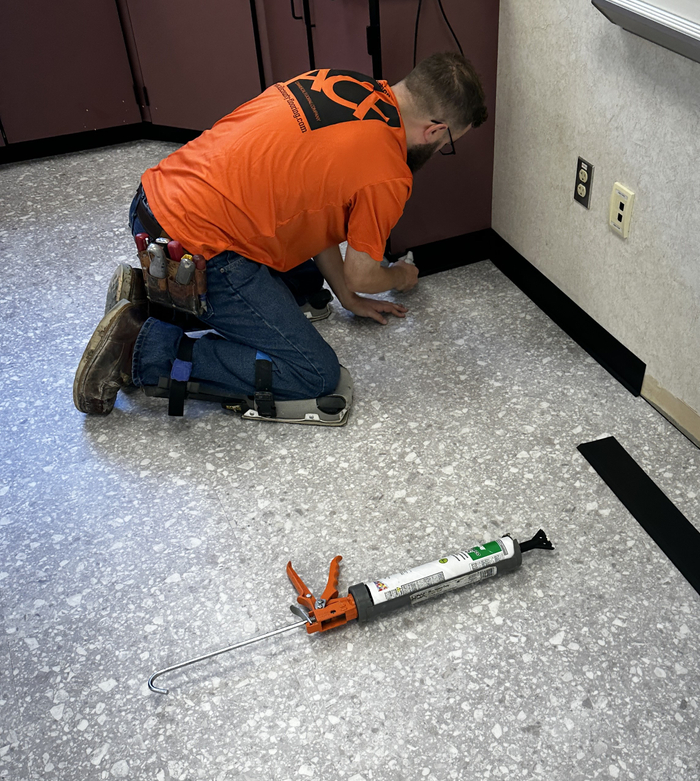 We Don't Cut Corners
The best flooring installation companies focus first on proper floor preparation. Problematic concrete substrate or subfloor conditions are the primary cause of early or and long term floor covering failure. All County Flooring specialists and installers focus on floor preparation, as it is a key component of a successful floor installation.
All County Flooring installers will not cut corners on your flooring installation. We adhere to all material installation specifications and guidelines.
Why Choose Us?
We care about our customer's satisfaction first and foremost, and we treat each client like family. Not only is our team highly experienced in commercial flooring installations, but every team member goes the extra mile to ensure your project is completed to your requirements. Quality is at the forefront of what we do, and we want your flooring to last for the long run.
At All County Flooring, we focus on providing the best commercial flooring installations you can find! Our mission is to exceed your expectations with our professional installation services, and you can have peace of mind knowing we pay attention to detail. Contact us today!