PROFESSIONAL INSTALLATION
PROFESSIONAL INSTALLATION, floor prep does matter!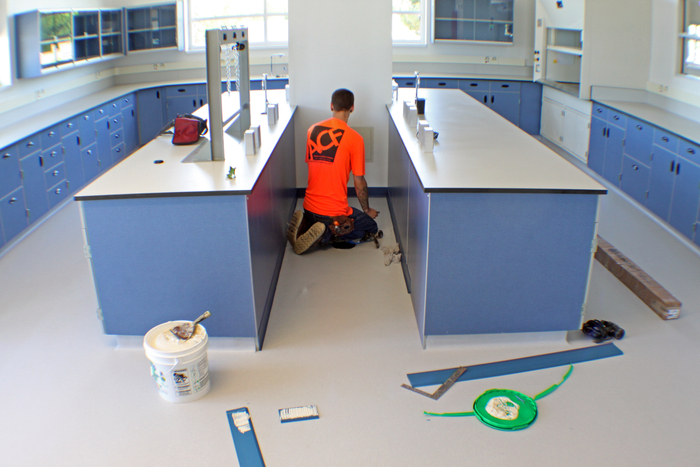 The best flooring installations focus first on proper subfloor preparation. Faulty concrete slab conditions are the primary cause of early floor covering failure. All County Flooring specialists and installers will focus on slab preparation, as it comprises the foundation of our commercial flooring process. Work will involve complete cleaning, controlling excess concrete moisture, properly filling cracks and joints, and leveling the slab surface as needed for a smooth appearance.
All County Flooring installers will not cut corners on your flooring installation
Manufacturer guidelines will be followed, using the required adhesives, seam welds, and sealers. Your new floors will be fully warranted. We completely stand behind our work.