ACF Direct Services
ACF Direct Services Offers Our Clients Floor Consultation and Procurement Purchasing Options
Consultation & Procurement Purchasing Solutions for Commercial Flooring
In partnership with high-performance commercial flooring manufacturers, All County Flooring (ACF) holds multiple cooperative purchasing agreements. This provides our clients with the best value possible and a means of streamlining the purchasing and installation of their flooring project. We will also provide an itemized scope of work necessary for a comprehensive and failure-free installation, saving you the disappointment or surprise of added costs during the project.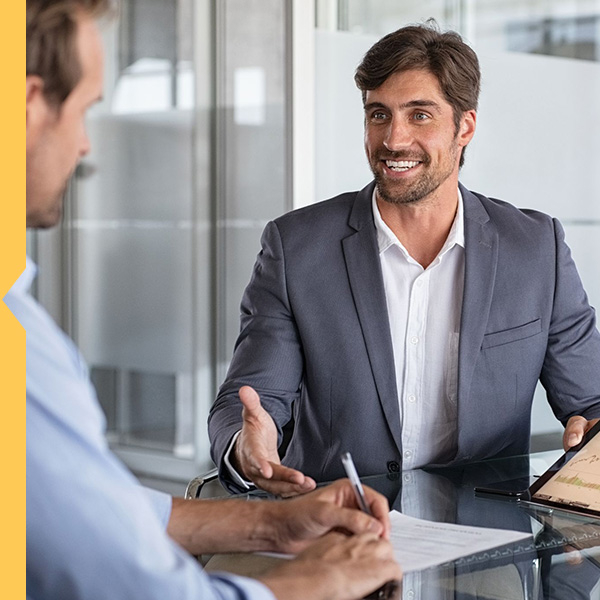 The Importance of Floor Preparation
The best flooring installations focus first on preparation. Faulty subfloor or concrete slab conditions are the primary cause of early floor covering failure, which is why we always perform an assessment before our flooring specialists start any work.
At ACF, we understand that floor prep does matter, which is why our commercial flooring installers will ensure slab preparation meets the requirements of the flooring to be installed. When you work with us, you can rest assured that manufacturers' guidelines will be followed, using the required adhesives, seam welds, and sealers.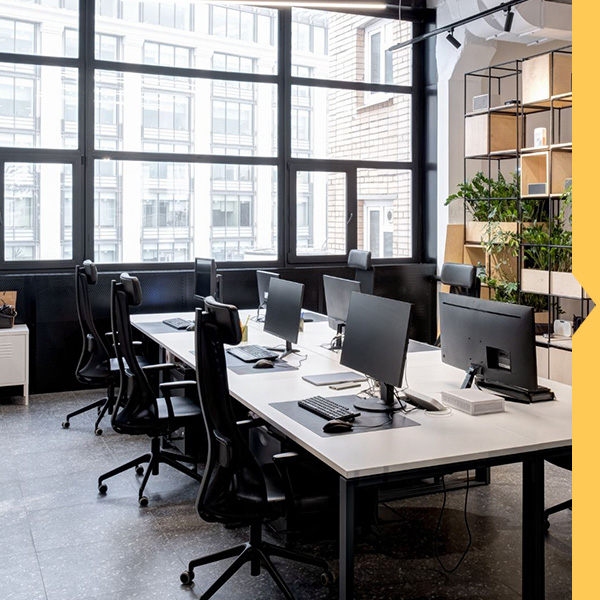 The Value of ACF Direct Services
When you work with All County Flooring for our Direct Services, you can expect:
High-Performance Floor Covering Options With Low Life-Cycle Cost and Ease of Maintenance

Extended Workmanship Warranties

Local Stock and Quick Ship Material

Experienced Consultation and Project Planning

Maintenance Training and Support

We Offer Allergy and Asthma Certified Flooring
ACF Commercial Flooring Direct Services
At All County Flooring, we take immense pride in providing the commercial flooring solutions you need for your flooring project. We invest in the industry leading technology, tools, machinery and OUR Installation Team. You'll notice the difference in our detailed line itemed proposals, scope of work, our company work ethic and the end result of a beautiful floor installed by All County Flooring.
Our ACF Direct Services:

Floor Preparation:
If you want a beautiful floor, floor prep doe matter and following manufacturers specifications is vital for a long term installation. We offer turn-key floor preparation services, utilizing our ACF floor preparation system. We take pride in our workmanship, utilizing cutting-edge technology and the latest equipment to offer our clients the very best in floor preparation. Whether it's a concrete substrate, wood subfloor, or a lightweight concrete surface, we have the floor prep solutions you need.

Floor Grinding With Hepa Vacuums:
We offer the latest in concrete prep and floor grinding technology to clean slabs, remove old adhesives, and flatten substrates. We utilize CPS, HTC, Werkmaster, Ermator, Diamatic, Metabo, Pulse Bac, and a variety of manufacturers for prep equipment. These are just some of the cutting-edge name brands that we utilize daily on our job sites.

Substrate Shot Blasting:
Following manufacturer guidelines, we utilize Shot Blasting to clean and provide the correct substrate CSP profile for moisture membranes, primers, or resin systems. This profile is necessary to create a profile for bonding primers, resin, and adhesive systems.

Substrate Crack Repair:
Concrete substrate cracks always appear within a concrete substrate — new or old. They're more noticeable once a surface is aged/cured, sanded, planetary grinded, or shot blasted. Cracks need to be addressed for a successful long-term flooring installation. We utilize crack chasers and crack fillers to address and fill cracks. It's a unique service that ACF specializes in and offers with any moisture mitigation, floor underlayment service.

Moisture Systems:
We recommend and utilize two-component, solvent-free, low-viscosity epoxy for use under self-leveling underlayment's, installed floors, and other flooring systems. This system offers subfloor or substrate strengthening and provides concrete protection from substrate moisture. A moisture barrier helps control moisture propagation with cementitious substrates with a moisture content not exceeding 6% by Tramex Method or up to 99% RH.

Floor Underlayment:
We utilize one-component durable and versatile pourable cementitious or gypsum underlayment's for interior subfloor and or concrete cementitious substrates. We mobilize, prime, mix, and install onsite.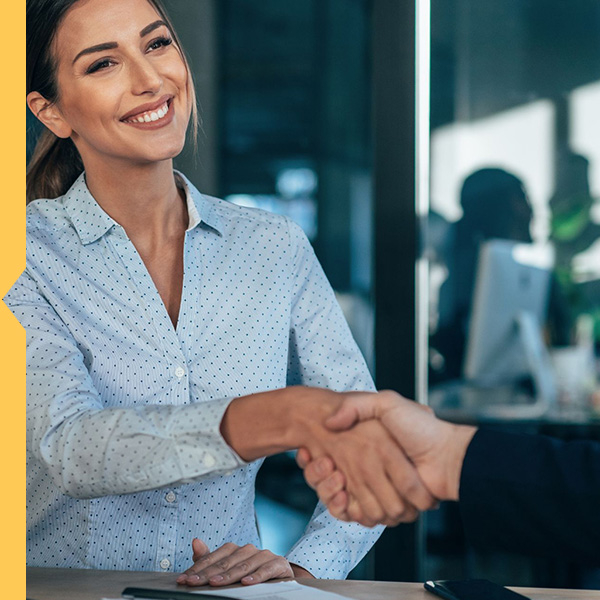 Why Work With All County Flooring
All County Flooring has been serving the Northern California Bay Area for a decade. With extensive experience in commercial flooring, we are committed to providing each of our clients with the services they need to keep their commercial space looking and functioning at its best. We know how important it is to begin with a solid foundation, which is why we pay attention to the proper preparation of your subflooring before we begin installation.
When you work with All County Flooring a premiere service & installation company you're getting a team of professionals who have been working in the industry for over twenty years. You can count on us to provide you with expert services, exceptional products, and flooring solutions that will last.
All County Flooring SELLS AND Installs Commercial Flooring products
Choosing the right type of commercial flooring for your business is essential. At All County Flooring, we carry a wide selection of high-quality commercial flooring products and our experts can help you choose the material that will work best in your space. We specialize and work with Educational, Public Works, Healthcare, Retail, Workplace, Senior Living Facilities and General Contractors. We recommend products that are proven in real world uses and are designed to meet the requirements for your project. We understand that your flooring is a crucial investment, and it should meet the priorities of your place of business facility for years to come.
Planning a flooring replacement project or designing a new facility? CONTACT US TODAY!

Performance Carpet:
We offer a variety of carpeting styles for commercial office, administration, educational, corporate and public works facilities. When properly placed and installed it offers durability, acoustical value, comfort underfoot, with superior design options. If you are in need of a soft surface, long-term solution, seamless carpet installation, ACF offers proven real-world options that have a life cycle of 10, 20, 30 plus years.

carpet tile:
Carpet tile is simplified flooring. There are a variety of modular carpet manufacturers and styles to utilize. Not all are equal as there are differences in how they're made and constructed. Carpet tile offers simplified installation to provide flooring that will meet the needs of most commercial facilities or cubicle office spaces. Carpet tile offers uniqueness, and free flowing installation design options. Enhanced cushion and performance backings are available.

Luxury Vinyl Plank or Tile    (LVP & LVT):
LVP or LVT is a type of commercial flooring that is designed to mimic the look and feel of real wood, stone, mosaics or concrete with enhanced durability. It is made up of several layers of materials, including a wear layer, a backing layer, and a core layer. It offers design freedom with endless layout possibilities across a broad range of patterns, colorways and installation techniques. We offer 20 mil, 30mil and 32 mil wear layers for with a no wax - matte or semi-gloss surface finish.

Rubber Flooring:
Rubber flooring is a premium product, available as a tile or roll goods and utilized for commercial and sport applications. Rubber flooring provides resistance to heavy foot traffic, exceptional durability, comfort under foot, slip resistance, reduces sound refection. It is a no wax, no stripping required floor covering - auto scrub, rinse and you're done. Rubber flooring is utilized in cafeterias, multi-purpose rooms, gyms, weight rooms, labs, indoor hallways, healthcare and larger multi use areas.

Commercial Sheet Vinyl:
Commercial sheet vinyl is a performance flooring option that provides a great balance between comfort, style, and durability. It is highly resistant to stains and spills, as well as wear and tear. The seams can be heat welded and coved up the wall where required.

All County Flooring offers Polished Concrete Systems, utilizing our cutting-edge, industry-leading equipment with "Hepa Vac Filtration". We offer our basic Grind and Seal surface...

ALL County Flooring offers multiple Resinous Flooring System surfaces for commercial applications. We specialize in Restrooms, Laundry facilities, Commercial Kitchen, and Industrial floor applications.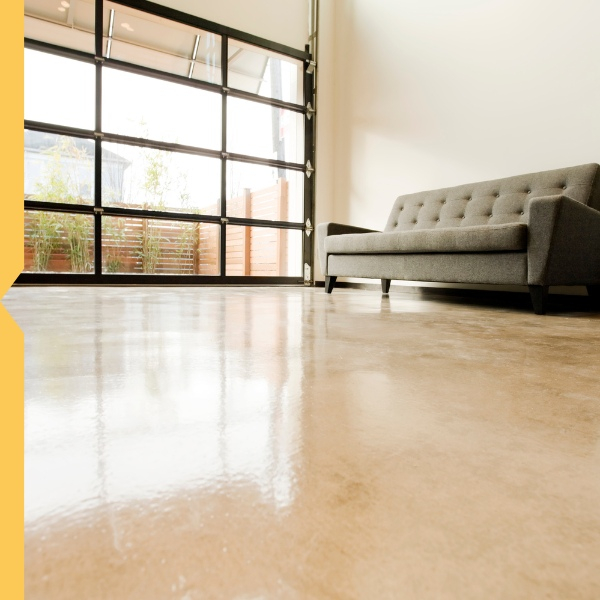 POLISHED CONCRETE
All County Flooring offers Polished Concrete Systems, utilizing our cutting-edge, industry-leading equipment with "Hepa Vac Filtration". We offer our basic Grind and Seal surface or our Multi-Step Grind, Polish, Densify, Burnish & Sealed Concrete Systems. All County Flooring is here to assist and guide you through the process of making the correct decisions on your next Concrete Polish Flooring Project. Concrete Polishing Systems are used on new and old concrete surfaces to provide an exceptional wear surface with ease of maintenance.
POLISHED CONCRETE Advantages
Aesthetic Appeal: Polished concrete floors have a matte, satin or glossy, sophisticated appearance that can mimic the look of natural stone or terrazzo.
Durability: Polished concrete is highly resistant to damage from foot traffic, abrasion, and rolling loads. It can last for many years with proper maintenance.
Low Maintenance: Polished concrete is easy to clean and maintain, requiring periodic dust mopping and occasional wet mopping.
Environmentally Friendly: Since it utilizes the existing concrete substrate, there is minimal waste generated during the polishing process.
Cost-Effective: Compared to some other flooring options, concrete polishing can be a cost-effective choice over the long term due to its durability and low maintenance requirements.
RESINOUS FLOORING SYSTEMS
ALL County Flooring offers multiple Resinous Flooring System surfaces for commercial applications.
We specialize in Restrooms, Laundry Facilities, Commercial Kitchen's, and Industrial Floor applications.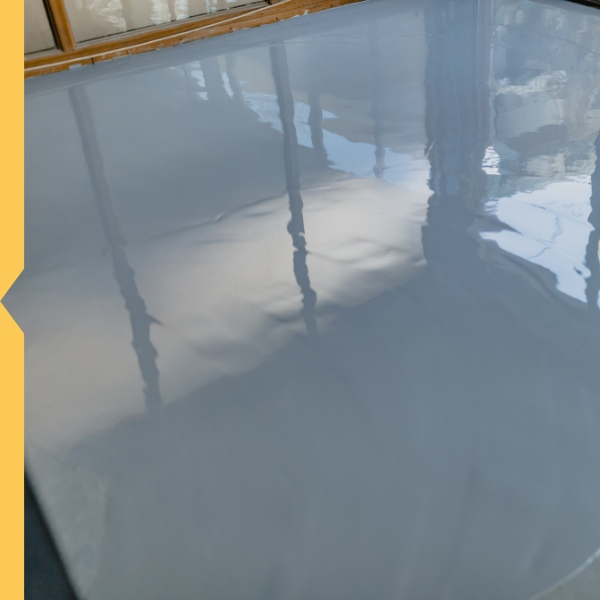 Urethane Resin Concrete
A urethane concrete system is a type of flooring system that combines urethane and concrete to create a durable, chemical-resistant, and high-performance surface. This type of flooring is commonly used in industrial and commercial settings where the floor is subjected to heavy traffic, moisture, chemical exposure, and other harsh conditions. We can add a variety of colors, quartz for texture, slip resistance and decorative micro-flake for a unique, decorative look.
Below are some key features and characteristics of a urethane concrete system:
Urethane Resin: Urethane is a type of polymer resin that is known for its excellent chemical resistance, flexibility, and durability. When used in a concrete flooring system, its thickness ranges from 1/8 - 1/4 inch and it helps to protect the underlying concrete from damage.
High Chemical Resistance: Urethane concrete systems are highly resistant to a wide range of chemicals, including acids, bases, solvents, and oils. This makes them ideal for environments where chemical spills or exposure is a concern, such as laboratories, food processing facilities, and chemical manufacturing plants.
Durability: Urethane concrete floors are designed to withstand heavy loads and frequent foot or vehicle traffic. They are known for their long lifespan and resistance to wear and tear.
Hygienic: These flooring systems are seamless and easy to clean, making them suitable for environments that require strict hygiene standards, such as pharmaceutical manufacturing facilities and food processing plants.
Temperature Tolerance: Urethane concrete systems can handle a wide range of temperatures, making it an ideal product for equipment generating heat.
Slip Resistance: Depending on the specific formulation, urethane concrete floors can be designed to provide slip resistance, enhancing safety in areas where surface spills may be present.
Customizable: Urethane concrete systems come in various formulations and can be customized to meet specific performance and aesthetic requirements. They can be applied in different thicknesses to accommodate the needs of the facility.
UV Resistance: Some formulations of urethane concrete are UV-resistant, which means they won't degrade or yellow when exposed to sunlight.
Cost-Effective: While the upfront cost of installing a urethane concrete system may be higher than traditional flooring options, the long-term cost benefits, including reduced maintenance and extended lifespan, often make it a cost-effective choice.
It's essential to consult with flooring professionals or manufacturers to select the right urethane concrete system for your specific application, as different environments may require different formulations and installation techniques. Proper surface preparation and installation are crucial to ensure the system's performance and longevity.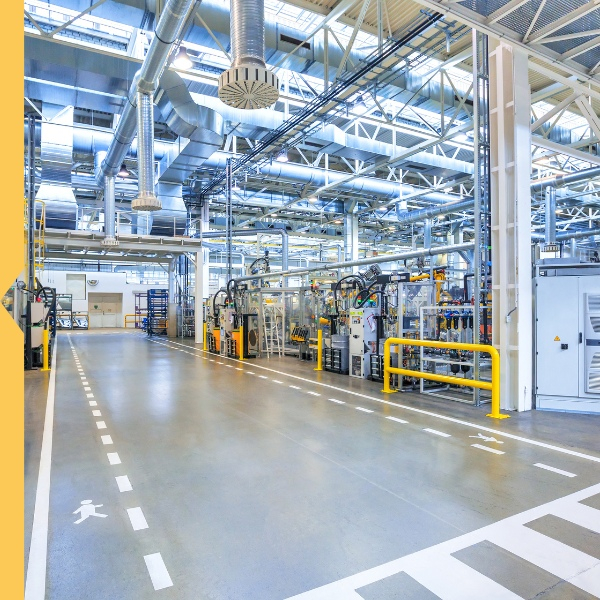 Epoxy Resin Flooring
A popular choice for commercial applications due to its durability, versatility, and aesthetic appeal. It consists of a mixture of epoxy resin and a hardening agent that, when combined, creates a chemical reaction resulting in a hard, glossy surface that is watertight and moisture resistant. Below are some key aspects of epoxy resin flooring surfaces:
Chemical Resistance: Epoxy floors are resistant to chemicals such as acids, alkalis, solvents, and oils. This makes them suitable for use in laboratories, garages, factories, and areas where spills are common.
Low Maintenance: Epoxy resin flooring is relatively easy to maintain. Regular cleaning with mild pH-neutral detergents and water is usually sufficient to keep it looking clean and glossy.
Aesthetic Options: Epoxy resin floors come in a wide range of colors and can be customized with various additives like colored flakes, metallic pigments, or quartz for added texture and design possibilities. This allows for creative and decorative applications.
Seamless Surface: When properly installed, epoxy floors create a seamless surface without grout lines or seams, making them hygienic and easy to clean. This is especially advantageous in environments where cleanliness is crucial, such as hospitals and food processing facilities.
Slip-Resistant Options: Epoxy flooring can be made slip-resistant by adding aggregates like sand or aluminum oxide. This is important in areas prone to wet conditions, like commercial kitchens and bathrooms.
UV Resistance: Some epoxy formulations are UV-resistant, which helps maintain their color and gloss when exposed to sunlight. This is useful for outdoor applications or areas with large windows.
Project Cost: The cost of epoxy flooring can vary depending on factors like the type of epoxy used, the complexity of the installation, and any additional decorative elements. While it can be more expensive than some traditional flooring options, its durability and long lifespan often justify the investment.
Application Areas: Epoxy resin flooring is used in various settings, including commercial and industrial spaces, garage floors, retail stores, restaurants, healthcare facilities, laboratories, and even in some residential applications.
Get Started With ACF Direct Services Today
If you're looking for a commercial flooring installation company you can trust, look no further than All County Flooring. With over a decade of experience in serving the Bay Area, we are the team you can rely on when it comes to exceptional flooring installation services. Reach out to us today to learn more or to schedule a commercial flooring consultation.